Q/A with the three time fittest on earth™ Tia-Clair Toomey
Get to know Tia-Clair Toomey better in our Q&A. Tia-Clair recently won the 2019 Reebok CrossFit® Games, making her the first woman to top the podium for three consecutive years. We got the chance to meet up and quiz her about her training, career mindset and, of course, the CrossFit® Games!
---
We've all seen your success on the competition floor and you are a great athlete when it comes to both your physique and your mindset! What's your training background before entering the functional fitness scene? Have you always been competitive or did it develop over time?
I've always loved competing, throughout the majority of my schooling years I competed predominately in track and field. I found functional fitness through Shane, as he discovered functional fitness through Rugby Union training. I implemented functional fitness into my training to help develop overall symmetry in my strength.
You have competed in the CrossFit® Games five times and also represented Australia in the weightlifting category in the Olympic Games 2016. How did it feel to represent your country in the Olympics?
There is no greater feeling than wearing the green and gold (Australian colours). Especially at the opening ceremony when you walk out shoulder to shoulder with the best athletes from your country and out to a packed stadium. It truly is a phenomenal experience.
You entered the CrossFit® Games as a rookie in 2015 and ended up second place in both 2015 –and 2016. As The Fittest Woman On Earth™ both 2017, 2018 and now 2019, how did you feel when you finally achieved your goal and winning the CrossFit® Games? Did you feel more pressure after winning the CrossFit® Games twice?
Everyone who competes at the CrossFit® Games wants that title of the Fittest On Earth™ and to place second in 2016, hurt, a lot. So winning the CrossFit® Games in 2017 will be a memory I treasure forever. All the work that we put in the years prior and the lessons that we learnt throughout the 2015 and 2016 CrossFit® Games made me that much wiser and made the 2017 title that much sweeter.
2017 and this years expectation where no different. I believe that the hardest critic and the person that places the most pressure on me, is me. I want to compete at my best to show case what I have been working on the past year.
This season we saw a lot of changes in how to qualify to the CrossFit® Games, how did the changes affect your training plan and on/off season?
There have been a lot of changes, to the point we moved over to United States at the end of last year. The changes did require me to have a shorter off season, compared to previous years. That said, I like a lot of the changes and the format of the sanction events, I believe that it will help the sport grow.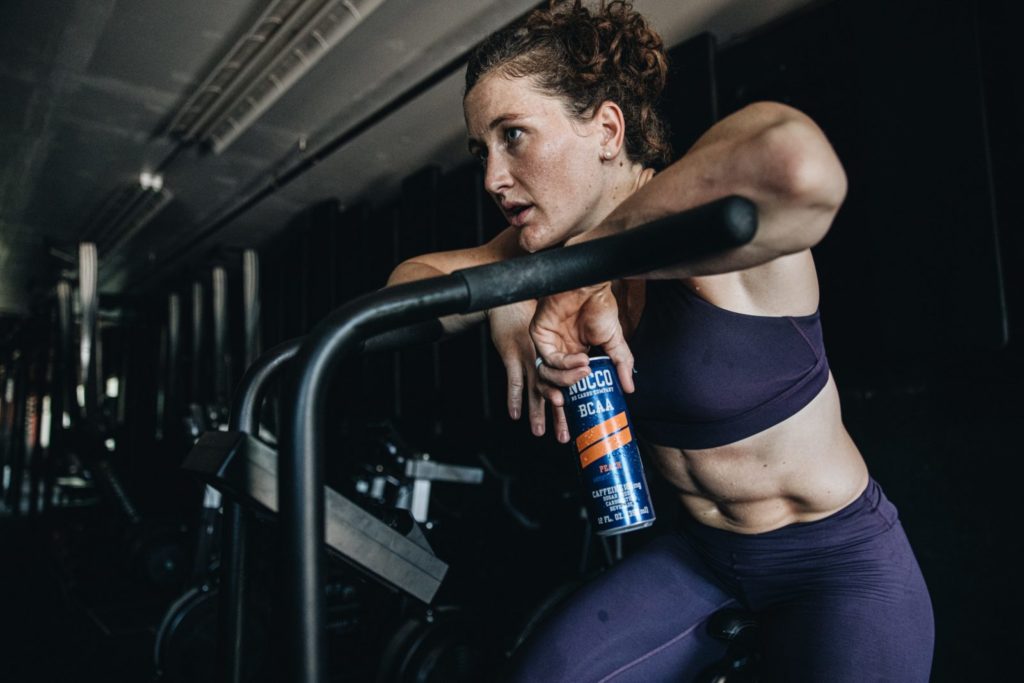 NOCCO believes in passion and dedication, your unstoppable and powering mindset goes hand in hand with NOCCOs brand philosophy. Having reached the pinnacle of Functional Fitness three times, what keeps you motivated to keep pushing yourself?
In my view, Passion and dedication are major pillars to become successful. When I retire, I want to look back and be proud of what I have done and know that I have given my best.
How long does it take to recover after a competition and how do you recover?
My recovery time after events depend on the competition and the next event. For instance after the 2016 CrossFit® Games I had one day off because I had the Rio Olympics the following month. But generally after the CrossFit® Games I have 3-4 weeks of complete recovery and then 2-3 weeks of low impact exercise. This will certainly be a little different after this years CrossFit® Games.
Functional Fitness and in particular, The CrossFit® Games, greatly affects the body and several athletes that struggle with injuries. Have you ever struggled with injuries and do you do anything special to keep your body healthy?
On my quest to the Olympics I did experience a serious injury. I had a hair line fracture in in my lumbar spine and compressed a disc. It was during the early part of the 2014 season and there was a period of time where I really thought that I may need to stop functional fitness and my pursuit for the Olympics. However, after 6 months of no training, which felt like forever, I started to finally feel less pain. Throughout the rehabilitating period I became so much stronger mentally and a deeper appreciation of what the body can over come. With that said, we spend more time doing pre-habilitating exercises at the start of training, introduced more isolation training and incorporate low impact days.
You are married to Shane who also is your coach. How did your Functional Fitness journey start together and how do you balance your coach/athlete relationship and marriage?
Shane has been helping me with my goals from the beginning. Before Shane coached me, my dad was the coach and Shane started by assisting for him during my track and field days at high school.
We are so fortunate that we get to spend our professions working together. It has brought us closer together, he knows my goals and he has my best interest at heart. This allows me to fully trust him and also allows me to throw the occasional tantrum at him, but not as many these days…
You recently moved from Australia to the United States and started to train at CrossFit®Mayhem. Why did you move to the US and how does it feel to train at CrossFit® Mayhem with some of the best athletes in the world?
There are a few reasons why we moved over to the US and particularly Cookeville, TN. The main reasons for the change was to be closer to the majority of the sanction events and the CrossFit® Games. The other reason is because we always wanted to live abroad.
Why Cookeville? Because of the people, they are amazingly nice and accommodating.
You and Shane are definitely NOCCO enough! How does it feel to be a part of the NOCCO family? When do you drink your NOCCO and what is your go-to flavor?
Like you have mentioned early, I believe in the same values that NOCCO are built on. I genuinely love the the tastes of the drinks. I especially enjoy them after a hot training session and having a cold NOCCO. My favourite flavour at the moment would be the apple flavour.